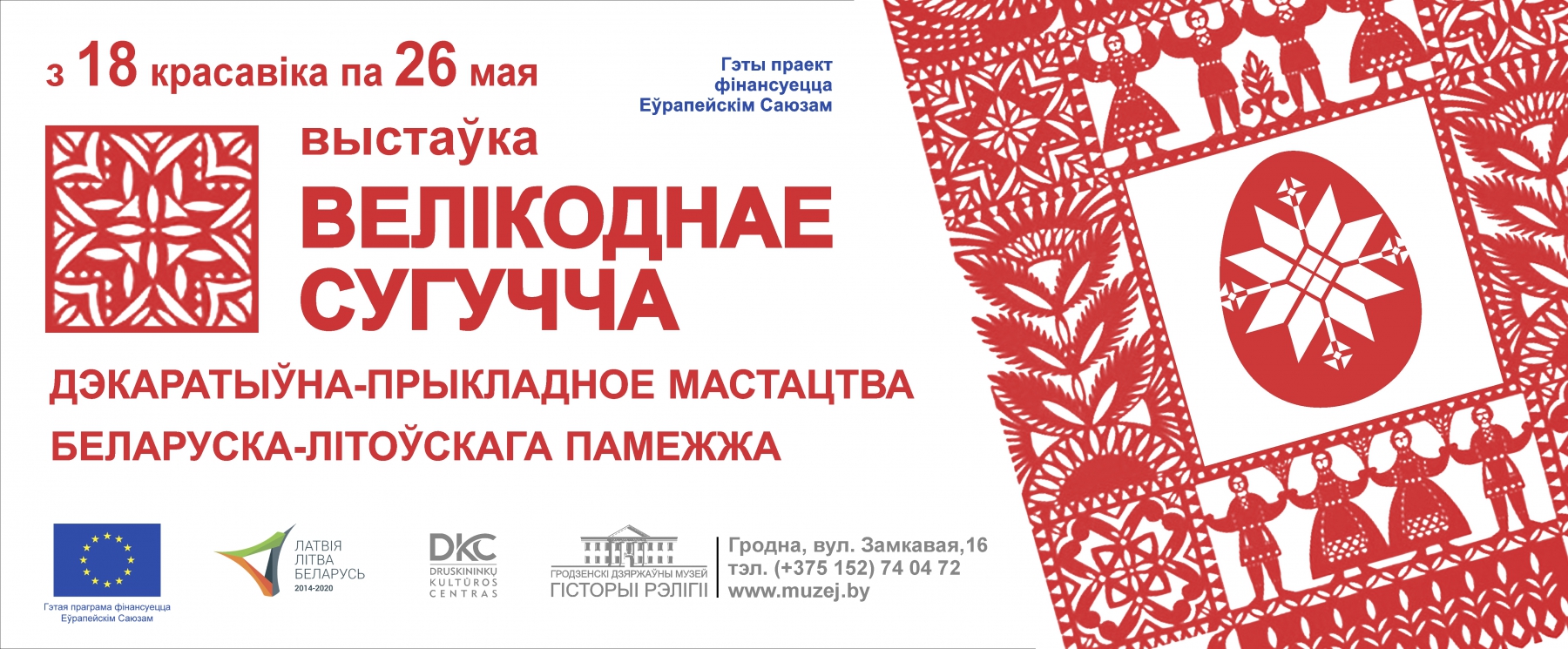 The first joint event with Lithuanian partners will be held in the Hrodna State Museum of the History of Religion on April 18th, 2019 in the framework of the international technical assistance project "Cultural heritage across the border" of the Cross-Border Cooperation Program Latvia – Lithuania – Belarus 2014–2020. The exhibition "Easter consonance. Decorative and applied art of the Belarusian-Lithuanian borderland" is timed to the Easter holiday. The symbol of Easter is the Easter egg. The tradition of painting Easter eggs remained on the Belarusian-Lithuanian borderland to this day. A unique collection of Easter eggs of the 1930s, as well as modern works made using techniques of waxing, engraving, painting, decorating with cloth and straw, created by folk artists from the Republic of Lithuania and the Republic of Belarus (Gelena Zayko, Antonina Yurchenya, Asta Chmukiene, Elena Chumrai, Elena Sidyakina, Marina Yaremchik) will be presented at the exhibition. A special charm of the exposition will be created by the paradise straw gardens by Laima Gyaguzhite-Savischaviene and by Diana Lukoshyunaite's vytsinankas (art form of paper cutting).
You will have a chance to see how unique Easter eggs are created during a master class that will be held by Lithuanian and Belarusian masters for visitors at the exhibition opening.
The exhibition runs until May 26th.